Welcome to Peggy Bang's Cocker Spaniel Art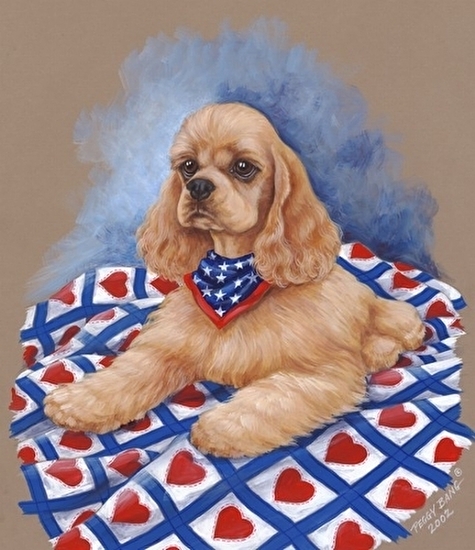 We invite you to peruse and enjoy the many faceted creations of this artist/photographer whose works of the Cocker Spaniel breed are so loved and sought after by collectors. Not to be overlooked are her inspired paintings and photographs of Mexico and San Antonio.

UPDATE: It is with deep regret and sorrow that I have to inform those who loved and supported Peggy through friendship and through the love of her art that she passed away on March 13, 2008. She will be missed greatly by everyone who's lives she touched. At her request, Peggy's website will remain active and orders can be made through her daughter Stephanie at pjbang@hotmail.com.